Tina Drčar & her Art at rhiz
This is what is happening at rhiz today: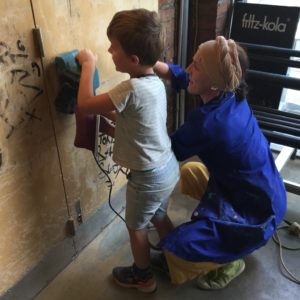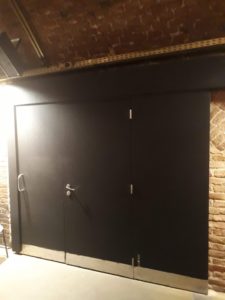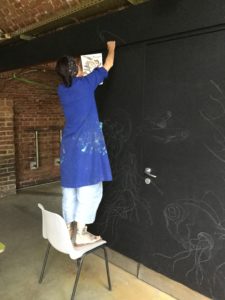 Many musicians and artists that I meet in rhiz know or played or want to play at the legendary "Metelkova City" in the heart of Ljubljana/Slovenia. It is an enchanting place that rose out of Slovenian military headquarter of Yugoslavian National Army. After Slovenian declaration of independence (25th of June 1991) more than 200 alternative and youth organizations asked the municipality of Ljubljana for permission to use those barracks for peaceful and creative purposes. To make the long story short – they got permission to stay, but the city would rather have them gone. This ambiguous role of the municipality of Ljubljana regarding Metelkova led the place became a squat, an illegal occupation in 1993 and was redefined as a self-organized autonomous zone in 1995.
It consists of seven buildings/military barracks extended over a total area of 12,500 m² where till this day remains an active, well-known center of art and craftsmanship, political activity and independent cultural production in the fields of music, theater, painting, video, comics, sculpture, and other disciplines. It is a place where many artists have their own ateliers, and some NGOs and LGBT associations have their offices. Metelkova is known as a relaxed and inspiring social space where art exhibitions, performances, concerts, and engaging activities are taking place. It is a melting pot of different subcultures.
#
More about Metelkova:
One of the artists, that was shaped by Metelkova and shaped Metelkova herself is Tina Drčar, graduated painter who is close to street arts and who is working at Metelkova Mesto for the last 15 years. There she has left a remarkable footprint with huge wall paintings that many of us recall when we think of this place.
Tina came to Vienna yesterday with paint and brushes. Totally quiet and unexpected she became the binding link between the famous place from my hometown Ljubljana and the well-known site in Vienna that became (also quiet and unexpected) my home – rhiz.
rhiz is my "Mini Metelkova," and I can not wait to see & feel some domestic bliss in life that I entered 11 years ago.
Milena
/ from Ljubljana, operating the legendary rhiz since January 2019. She is a musicologist and has been active in the music world of her hometown as a journalist, music publisher and cultural manager before her maternity leave and emigration to Vienna.